Our Stenting System comprises several stents INTERCONNECTED IN SITU. ITS TECHNOLOGY RESTS ON TWO MAIN IDEAS :
To use several approaches in such a way as to facilitate stent connection by more direct routes.
To create a compliant connection, enabling optimal placement of the branched endoprosthesis and guaranteeing against wear over time.
To achieve this, ID-NEST Medical has developed a connection based on three technical components :

A "parent" fenestrated endoprosthesis, in which the fenestrations are fitted with a ring seal in the form of a diaphragm. This unit is made of Nitinol®.

"Branch" endoprostheses also made of Nitinol®, to be clipped into the fenestrations in the "parent" endoprosthesis. The interaction between the O-ring in the fenestration and the body of the "branch" stent creates a compliant connection.

Patented launchers enabling insertion and connection of the parent and branch stents. ID-NEST Medical has developed specific "double" launchers and "reversed" launchers.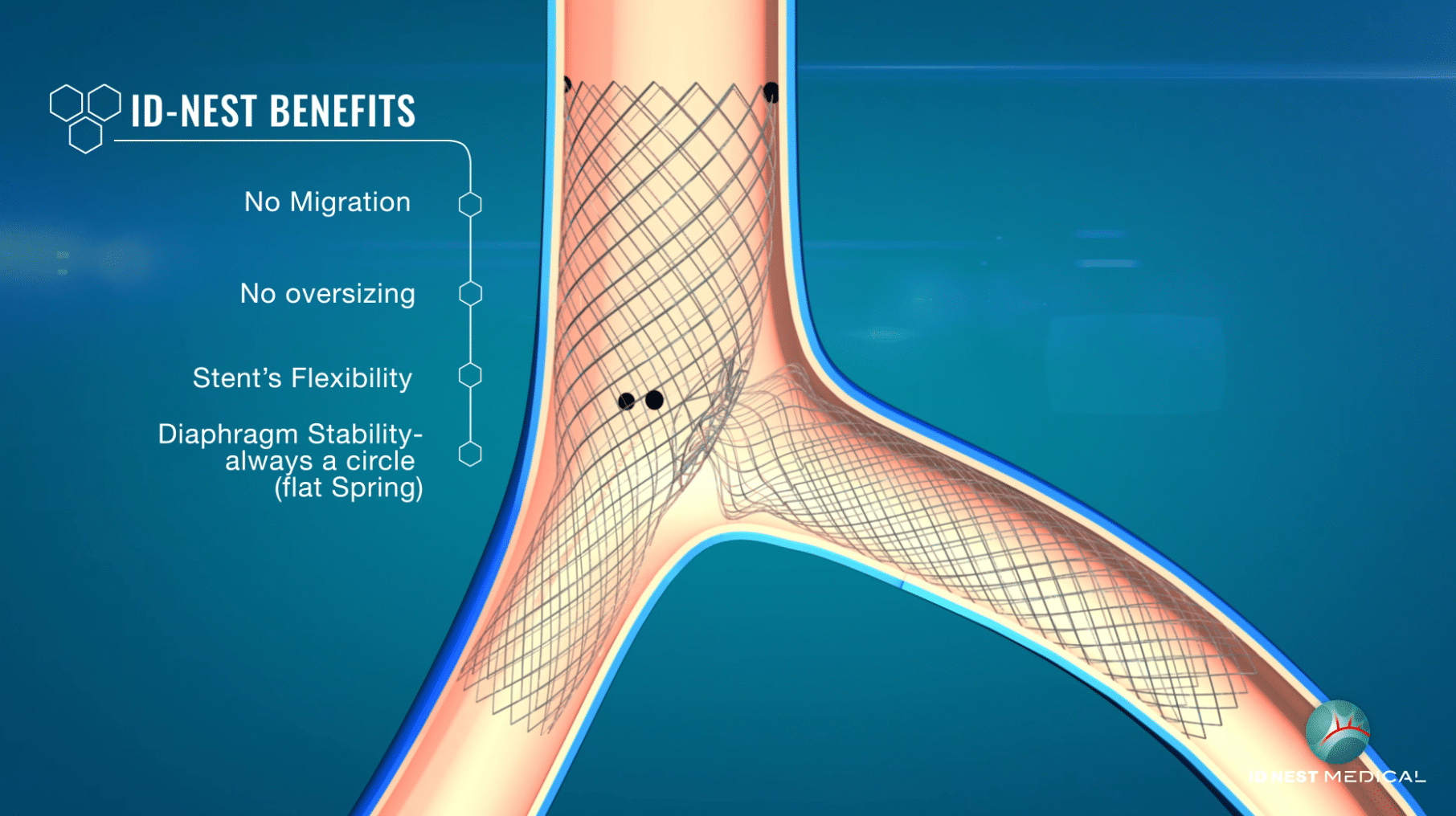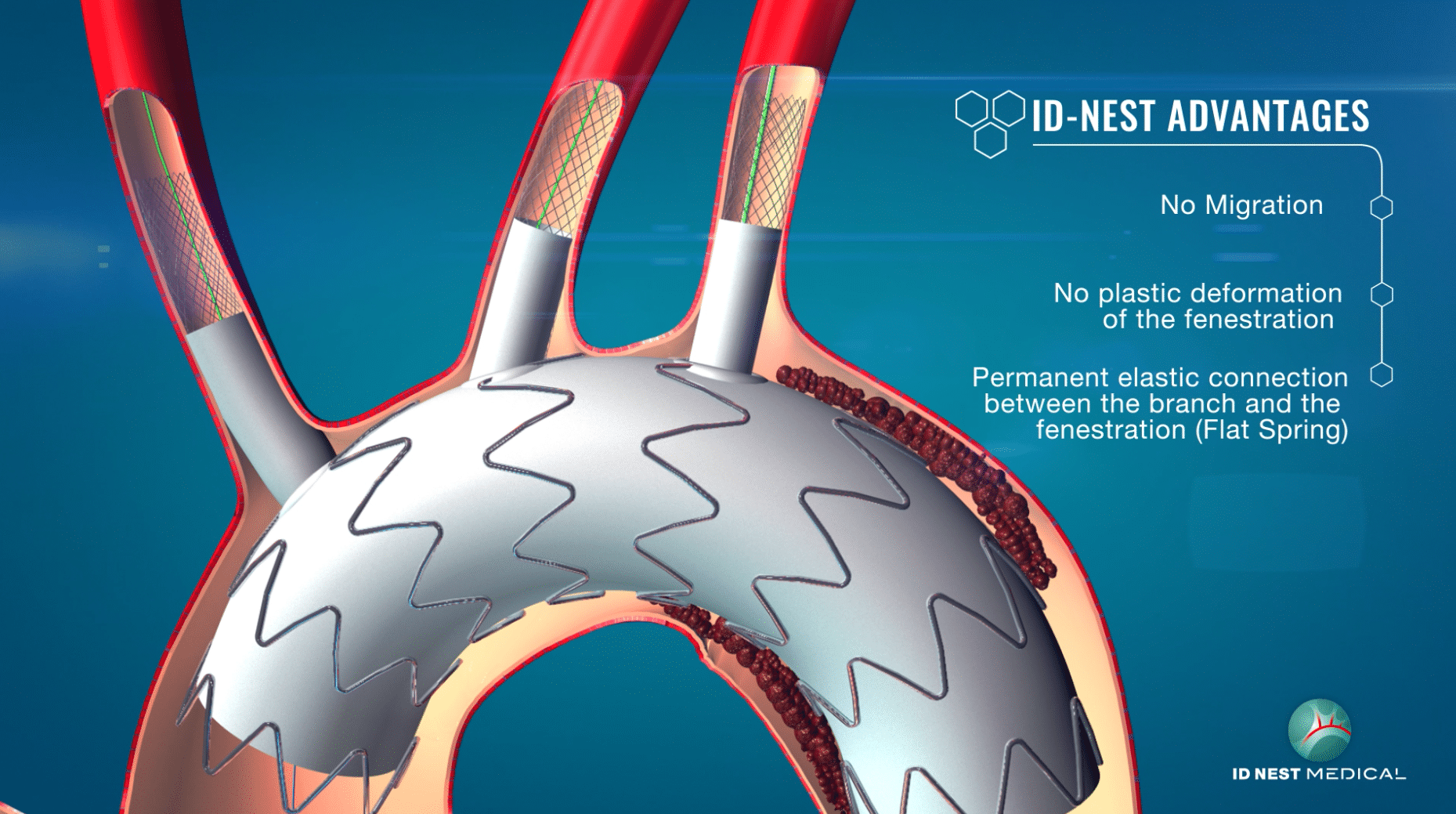 Our Stenting System is protected by the following patents :
FR 12/58524 – PCT 13759766.2
Treatment kit, process device and associated manufacturing process.
FR 15/60187
Elastic crown and associated process device.
FR 16/60463
Launchers and assemblies for inserting connectable implants.